You guys, I really love the Chicago Blackhawks. And I think you should too! So I'm gonna show and tell you why.

(Image heavy and also has some embedded video. Be aware.)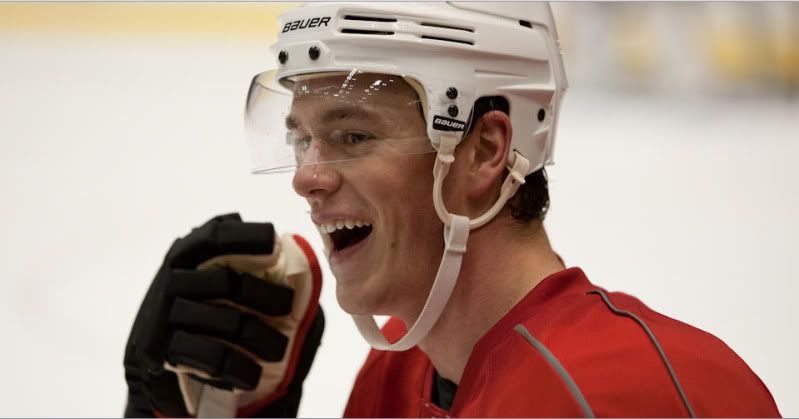 Name: Jonathan Toews (it's pronounced TAVES)
#19/Center/Captain
Born: April 29, 1988, in Winnipeg
Nicknames: Johnny, Tazer, Captain Serious, Captain Marvel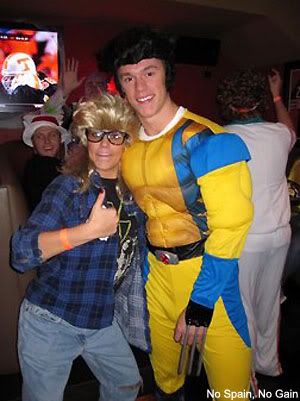 his halloween costume this year. <3!

Last year he was named Captain at the age of 20, the third youngest in NHL history. This is convenient because everyone on his team loves him. Like, a lot. I'm not kidding.

"His presence, the way he plays the game, the way he competes every shift, that's why he's the captain. He's not very vocal. He just leads by the way he plays, by example. It's contagious. If we just follow along and compete as hard as he does, everybody will be all right."

-John Madden, Blackhawks center




There is some dispute over how he got his 'Captain Serious' nickname. Patrick Sharp likes to say he gave it to him, and some say Brent Seabrook did (When they were living together and Seabs jumped into his bed while he was sleeping. No really.)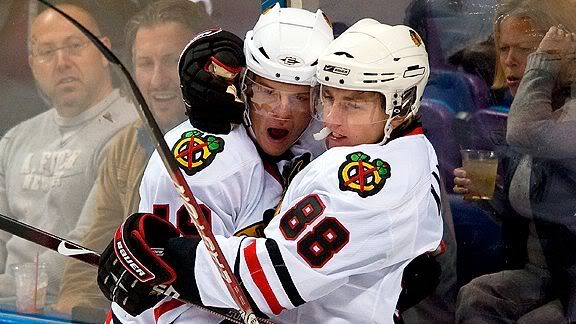 toews and kane. this happens all the time, seriously.

"'I don't think he's a good captain at all; I think they should've given it to me,' said Kane[fellow forward and Toews' boyfriend BFF], laughing as Toews rolled his eyes and mumbled something under his breath. 'I can't pump him up too much when he's right next to me.' But in all seriousness, Kane doesn't think there's anyone better to lead one of the youngest teams in the NHL. 'He's the right guy for the job; we all know that,' he said. 'Just growing with him as a person and as a friend, you can see the maturity he has at such a young age. He's the right guy for the job for sure.'"

-The Chicago Sun-Times, back in September

Fans love him too. Here's my favorite piece on Toews, written upon his return after a 6 game absence for a concussion. Jonathan Toews is comfort food. He's fried chicken. He's popcorn. He's chocolate cake.



"He can give us all the swan flu, contagiously making us smile as he takes flight."




"We all have our favorite Hawks, but deep down we all know who it all comes back to, and that's Captain Marvel. You've seen other young teams in our division, Columbus and St. Louis, take steps backwards this year. It's due to lack of focus and determination in part. I don't wonder why those teams zagged when we zigged last year. I know it's because every player has to answer to Captain Marvel. T.J. Oshie would not be able to show up hungover and float his way through a game if Toews was his captain. It's pretty simple, since his return from concussion the Hawks are 23-6-3. Maybe his numbers won't show it, but we know that Toews is a #1 center. Find a time when he doesn't win a battle for the puck, or an important draw. He's been on the ice for one power play goal against all season. He's the teams best even-strength, power play, and penalty kill player according to Behind The Net. What more do you want?"

-- Second City Hockey (the best hawks blog around!)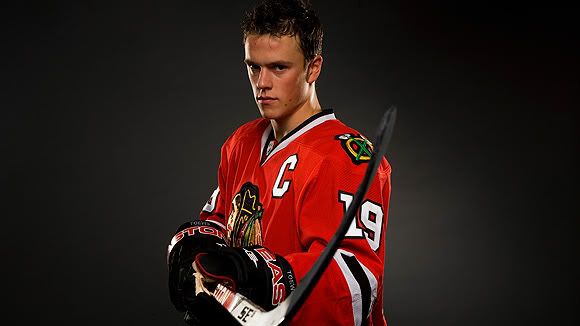 also, have i mentioned he's pretty?



really very pretty

He's also known for making the MOST RIDICULOUS faces when he's playing. Toewsface!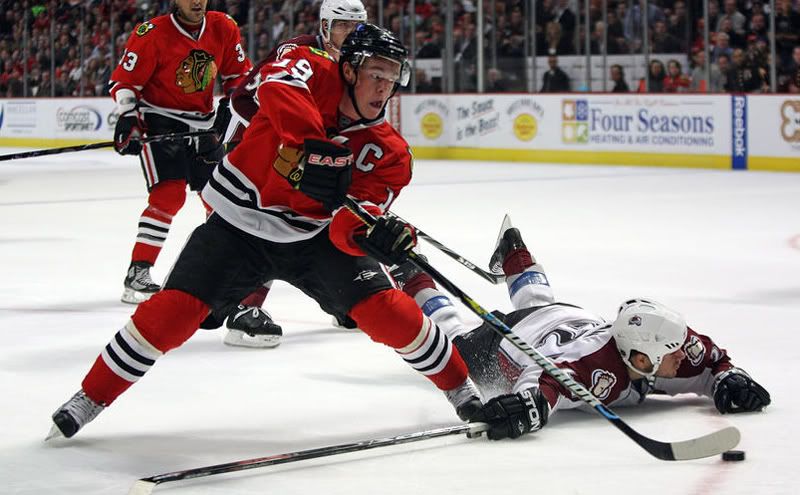 he doesn't actually fight much, which is good because he sucks at it. but it's always fun to see anyway.



Relatedly, the last time Weezer played in Chicago, Rivers wore Toews' jersey for their encore.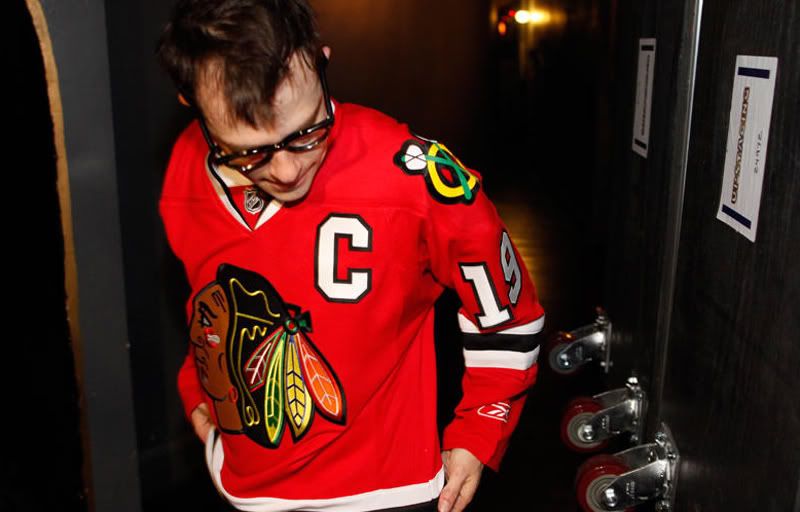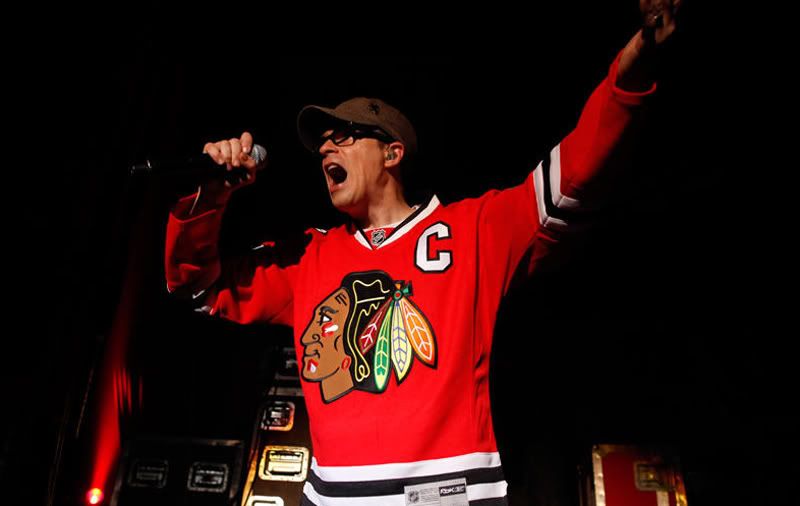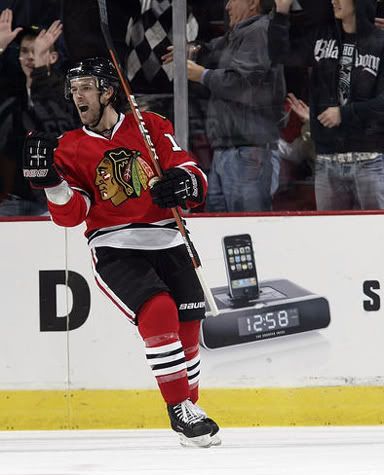 Name: Patrick Sharp
#10/LW (and Center, sometimes)/Alternate
Born: December 27, 1981, in Winnipeg
Nicknames: Sharpy, Sharpshooter, Shooter

Patrick Sharp is also attractive.




In fact, back in the fall, he was named one of Chicago's Sexiest Athletes by Victoria's Secret. Blackhawks TV produced this glorious video to convince fans to vote for him. Wouldn't you? There was some controversy over the announcement that Sharp did not, in fact, win. To which Sharp said, "The loss is heartbreaking. As a hockey player from Canada, it has always been a lifelong goal of mine to be called Mr. Sexy by my teammates."



don't worry sharpy, your team will call you mr. sexy no matter what.



had to be rigged, right?

Sharpy was voted Team's Biggest Prankster, along with his usual roommate, Adam Burish. Sometimes they take video of their pranks and it is GREAT.

Sharp often plays on a line with Toews and Kane. They were separated for a while this season when Sharp was moved to play center on a different line. They were reunited a couple weeks ago and according to Pat Foley, Blackhawks TV commentator, had "instant chemistry" when they started playing together again.



sharpy says that ot3 is serious business.






Name: Brent Seabrook
#7/Defense
Born: April 20, 1985, in Richmond, BC
Nicknames: Seabs, Biscuit



in a continuing theme, seabs is also pretty.



cock goes where, seabs?



brent seabrook: loves his goalie.



look at this gq motherfucker.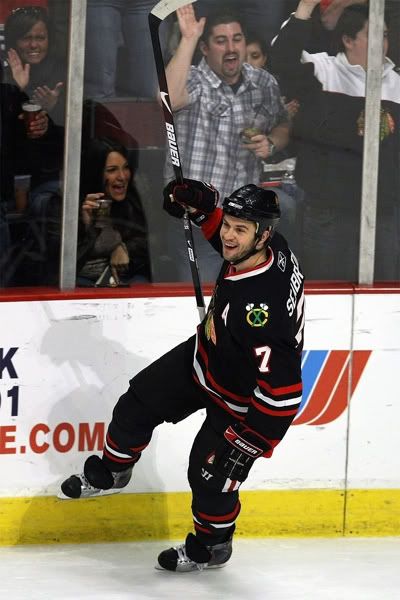 smile more, seabs!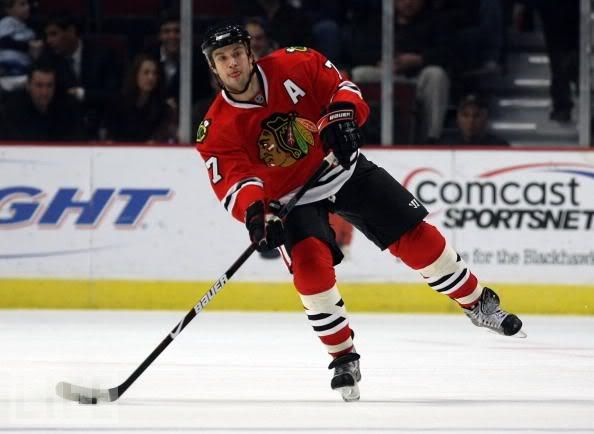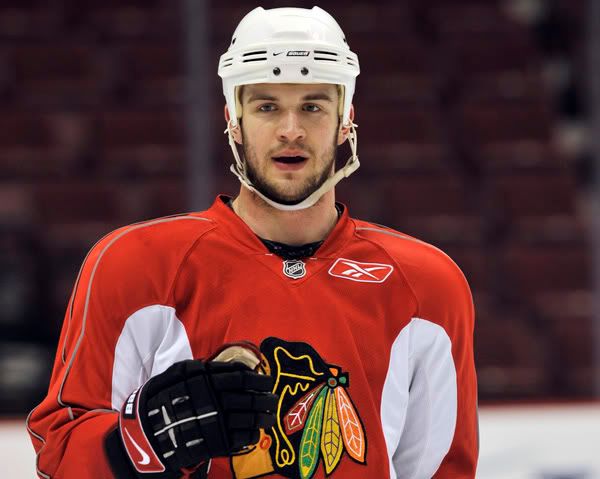 aw seabs, don't be sad, i'm getting to keith right now!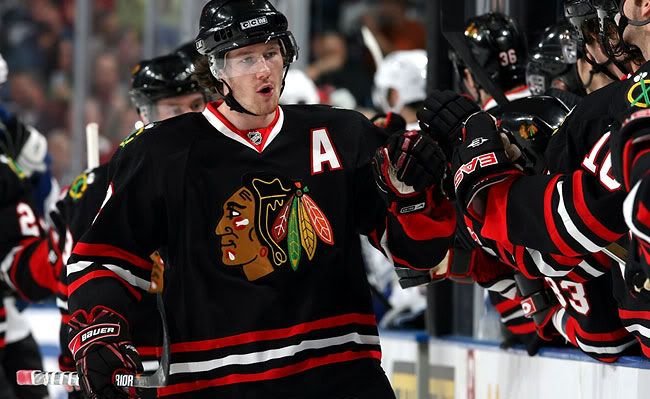 Name: Duncan Keith
#2/Defense/Alternate
Born: July 16, 1983, in Winnipeg
Nicknames: Duncs, Jigsaw, Crazy Keither (Tazer's personal nickname for him.)



he may not be as conventionally pretty as some, but we love him. he gets hotter over time. trust me.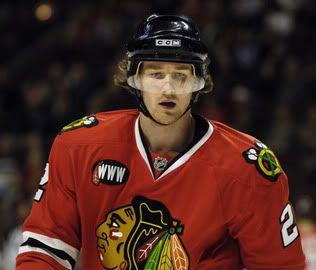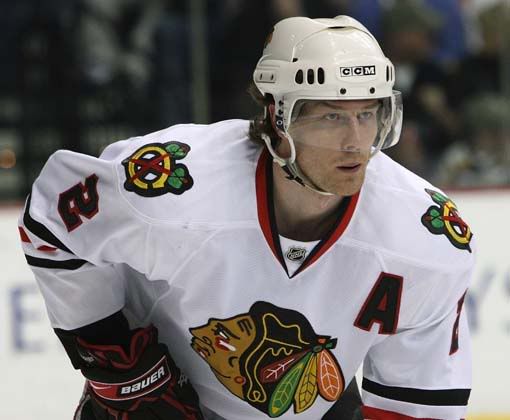 keith's eyebrow says: you wanna piece of me?



wait, who thinks keith isn't pretty?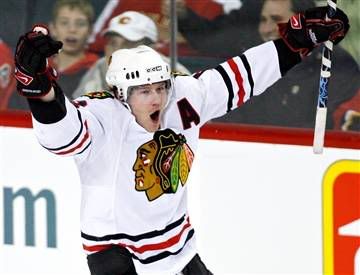 i'm just gonna take a nap right here, mmkay?


Together, they are: KEITHBROOK




So not only is Brent Seabrook really pretty, but he comes packaged with Duncan Keith, his defensive partner. They are one of the top defensive pairings in the NHL. It's not just that they are each good players (which they are) it's that they play so well together. Keith was a shoo in for the Canadian Mens' Hockey Team this year, but Seabrook was in competition with a lot of other defensemen. In the end, Canada went with Seabrook in part because he and Keith are so good together and know each other so well.



double teaming a red wing. oh yeah.

In fact, they know each other so well, Blackhawks commentator Steve Konroyd once said that it's like they can read each other's minds. I think that calls for telepathy fic, don't you?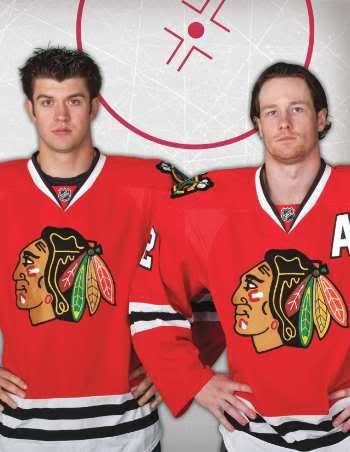 "Seabs hits the ice hard, but he seems okay. Keith rushes to the bench to check on him anyway. In a word: bromance."

--The Official Blackhawks Twitter

"Weird seeing Duncs on the PK with Seabs in the box. Like watching a "Three Stooges" short with Shemp. Shouldn't you be with someone else?!?"

--More from the twitter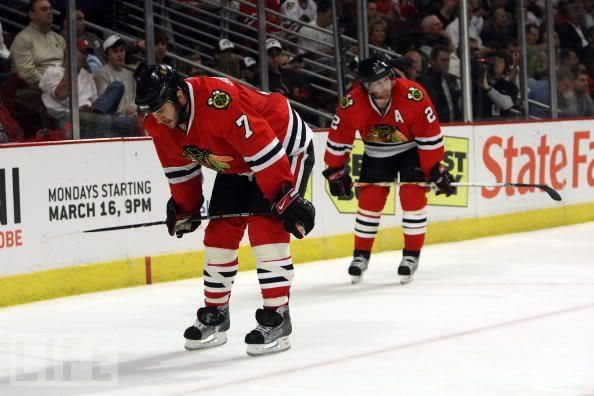 wait, there's not enough homoeroticism in our relationship yet!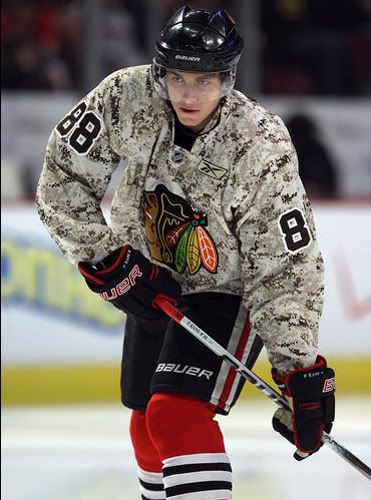 Name: Patrick Kane
#88/RW
Born: November 19, 1988, in Buffalo, NY
Nicknames: Kaner, Doc, 20 Cent, The Superstar (Tazer's personal favorite)

Ah, Patrick Kane. Kaner's the youngest player on an already young team. He just turned 21 in November. He's also so far, the most notorious. He was a first round draft pick in 2007, and after his first season was awarded the Calder Trophy for Rookie of the Year. This season he's the Hawks' highest scorer. He's also fairly small for an NHLer at 5'10" and 180lbs.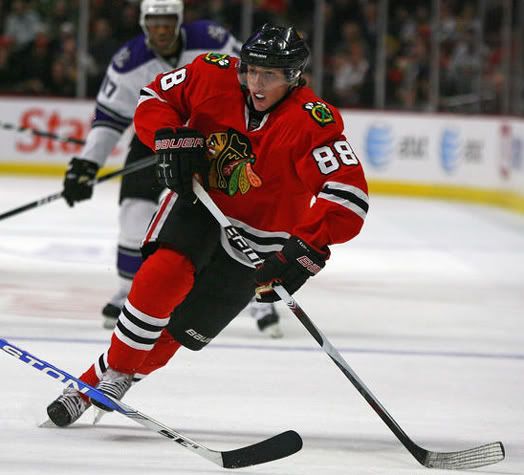 kaner in action!



after he scores a goal he yells BOOM! true story.

Over the summer he got into a bit of trouble while he was home in Buffalo. He and his cousin were arrested for allegedly punching a cab driver who didn't have their correct change. The amount in dispute? 20 cents. Which is where that nickname comes from. They eventually pleaded guilty to noncriminal disorderly conduct charges, and apologized to the cab driver and pretty much everyone else ever. Kane was determined not to let that interfere with his game, and he came back to hockey physically stronger and playing better than ever. But he's also said that it opened his eyes to the fact that people are constantly watching him now.

And then there are the limo pictures. The limo pictures surfaced at the end of January after the Hawks played a game in Vancouver. They're ... well, look for yourself.



kaner does not know where his shirt has gone.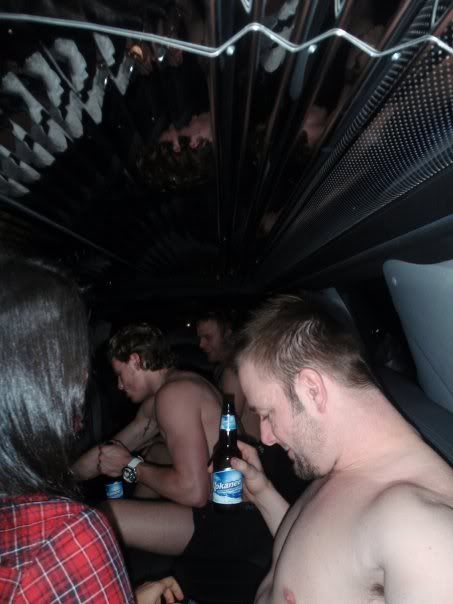 or his pants. oops.

Some people got upset about these pictures for some unknown reason, but those are people with no sense of humor. These pictures are HILARIOUS. (There are also a few more with other players, but they not relevant to this section. You'll see them later.)



sporting a black eye he got from a stick to the face in december. also, see that mouthguard hanging out of his mouth? that's pretty much his trademark.

So the thing about Kane is that it's hard to separate him from his captain, best friend, and linemate: Captain Serious, Jonathan Toews. Kane is cocky and outgoing, while Toews is serious, responsible, etc. And yet, they are BFF. They both recently resigned to the Blackhawks for the same 5 year deal. And they wanted to announce it together (along with Keith) instead of individually. Supposedly, they even live near each other.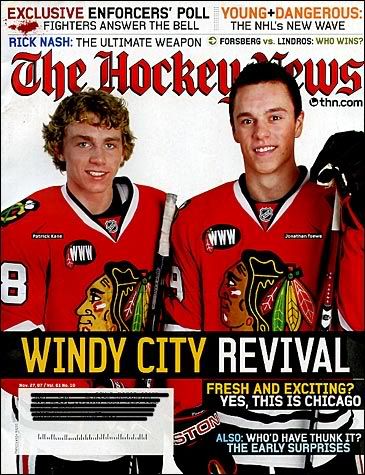 awww.



88 + 19 = AWESOME


brb, loling forever.

Oh and while we're here, let have some pictures of Kane in a speedskating outfit!



with teammate adam burish

This was for a segment of Blackhawks TV as part of their Mini Canada vs. USA Olympics. (Other events included Toews v. Kane in a popsicle eating contest.)



interviewing defenseman brian campbell.

You'll see Kane on the US Olympic Hockey team, btw.



keep your day job, kaner.




There a bunch of other pretty great guys on the Blackhawks.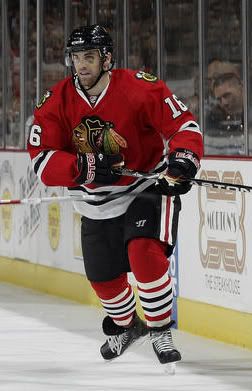 like andrew ladd.



andrew ladd is the most attractive blackhawk. but only when he has a black eye.



colin fraser: we like him because he's fraser.


niklas hjalmarsson is swedish, in case you couldn't tell.


dustin byfuglien (that's buff-lin) likes hitting people.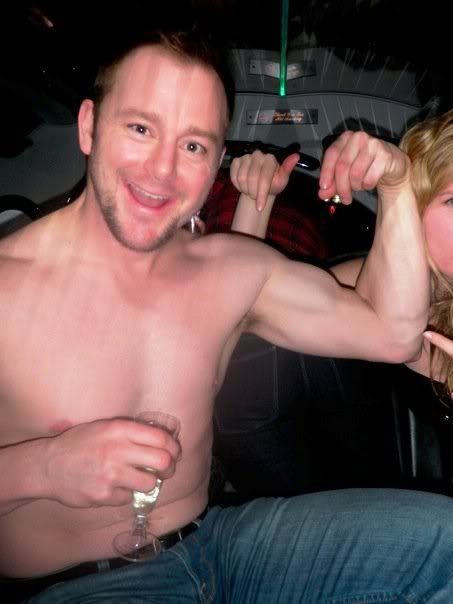 john madden in one of the other limo pics. madden is the man crush of hundreds of chicago hockey fans. one of his nicknames is yoda because he's an older and more experienced player on a very young team.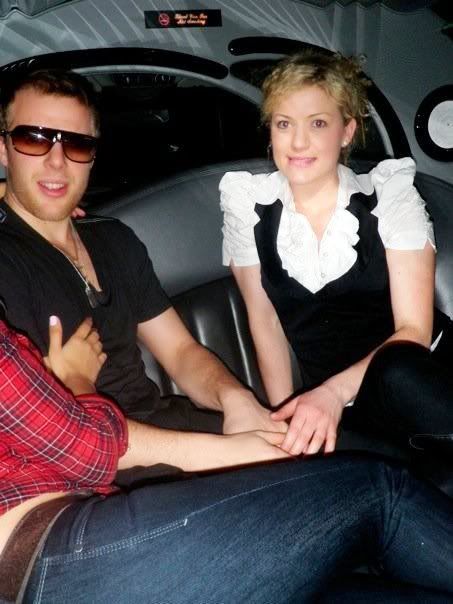 another limo pic. kris versteeg managed to keep his shirt on.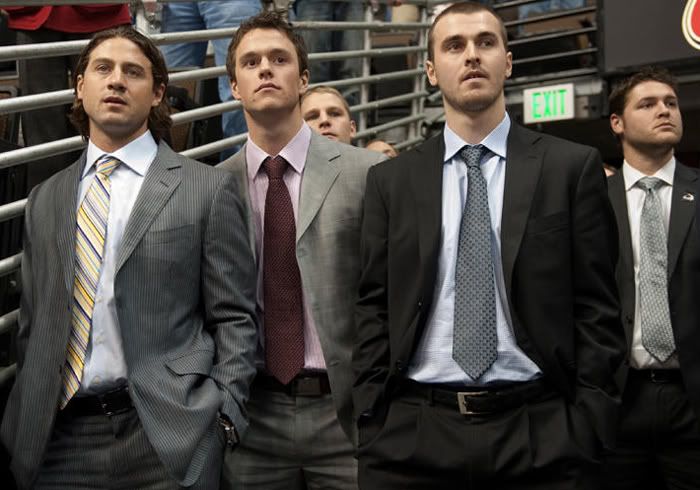 adam burish, jonathan toews, dave bolland, and ben eager. om nom nom.




There is a lot of hugging in hockey.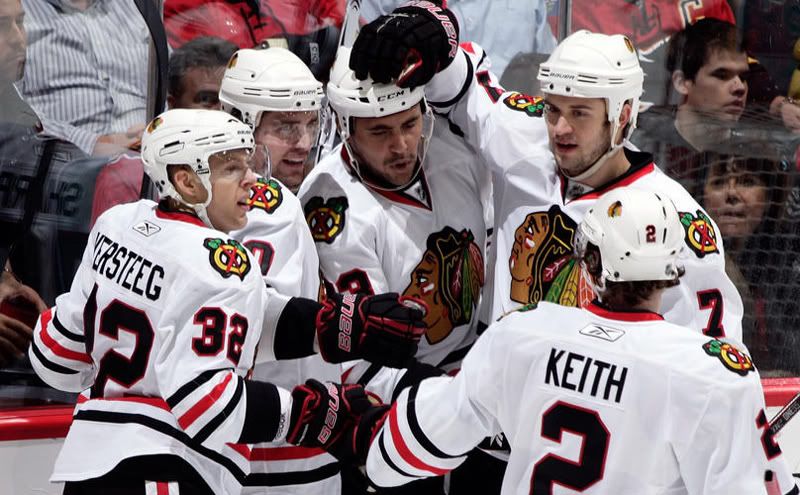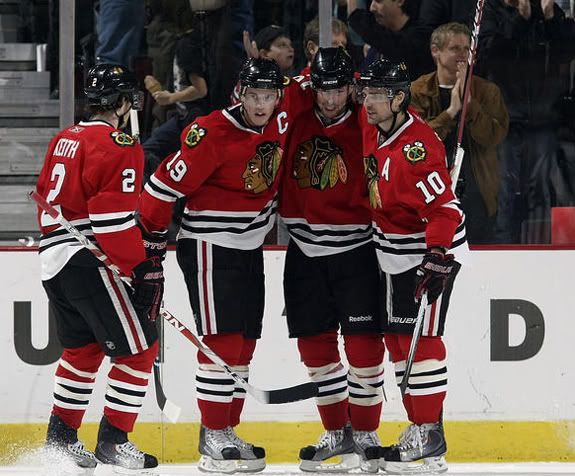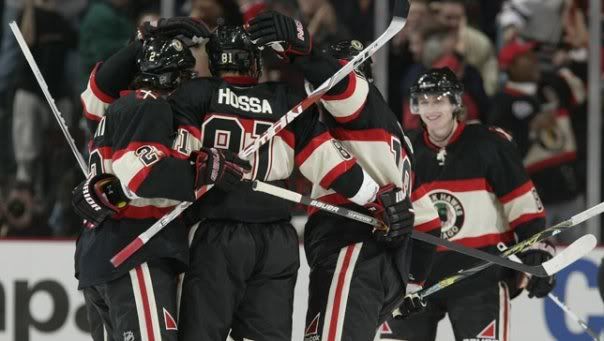 There are 6 members of the Blackhawks playing in the Olympics this year! Watch for them!



tomas kopecky and marian hossa for slovakia. patrick kane for the us. jonathan toews, brent seabrook, and duncan keith for canada.


If you want to know more about hockey, you can check out Dira's hockey primer (slightly dated on some of the rules, but awesome and easy to understand) or Ice Hockey on Wikipedia.

The End.

Let's go Hawks!

(PS: This post never would have happened without
shoemaster. Not only did she let me drag her into loving the Blackhawks, she lets me watch hockey at her place 3 times a week, and also nagged me to finish this, and made sure there were no mistakes and pointed out important things I'd missed. <3!)