So, I really like Andrew Ladd. And I really like Ryan Kesler. And I also ship them really hard, and I am going to tell you about all of those things.


This is Andrew Ladd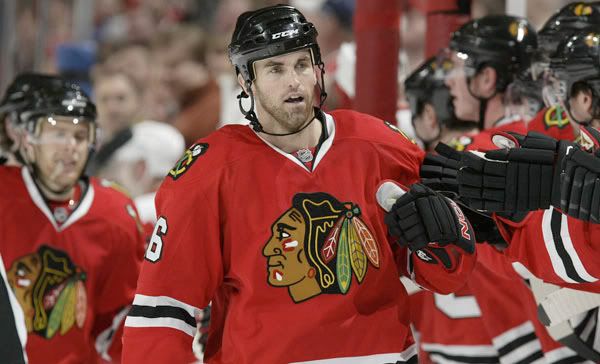 Born: December 12, 1985 in Maple Ridge, BC, Canada
Height: 6 ft 2 in
Position: Left Wing
Drafted: 4th overall in 2004, by the Carolina Hurricanes

Ladd played for the Hurricanes when they won their first Stanley Cup in 2006, scoring 5 points in 17 playoff games. He was traded to the Blackhawks in February 2008 in exchange for Tuomo Ruutu. He's a big, hard working, physical player, and played on every line with the Hawks, though usually with the 2nd or 3rd.

Fun fact: when he was a kid he played on the Pacific Vipers with Troy Brouwer, Brent Seabrook, and Colin Fraser - all Blackhawks when Ladd was traded there.


Here is a video about Andrew Ladd and Kris Versteeg going to practice, eating food, buying kids milkshakes, and making fun of Toews and Kane. It is pretty great.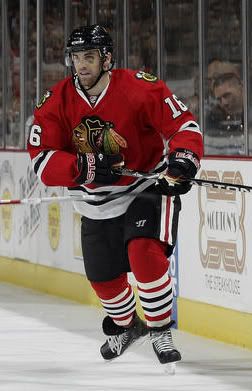 Have I also mentioned that Ladd is the most attractive when he has a black eye?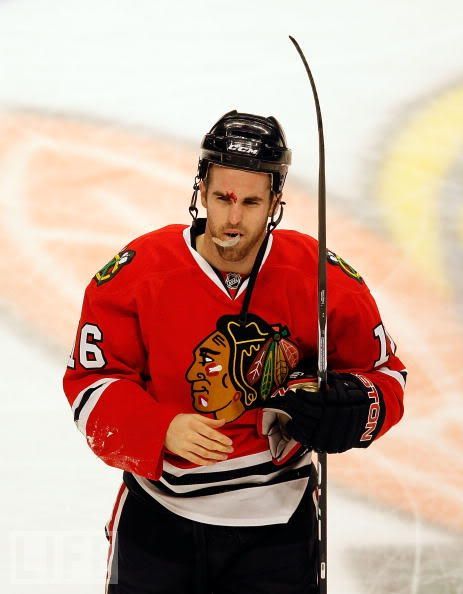 He scored his first NHL career hat trick on March 7, 2010 against the Red Wings. A game which the Hawks then went on to LOSE, which sucked.

He is also a BAMF. During the 2010 playoffs he was injured during the Wester Conference Finals against the San Jose Sharks. He came back to play for the Stanley Cup Finals. He played those games with a dislocated shoulder.



Tazer shows his Ladd appreciation.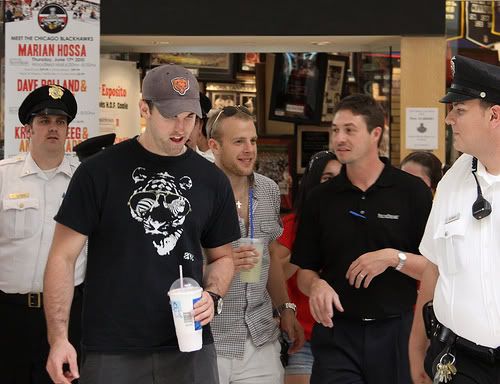 Ladd and Steeger, chillin'.

The pictures of him during his day with the Cup are some of the best.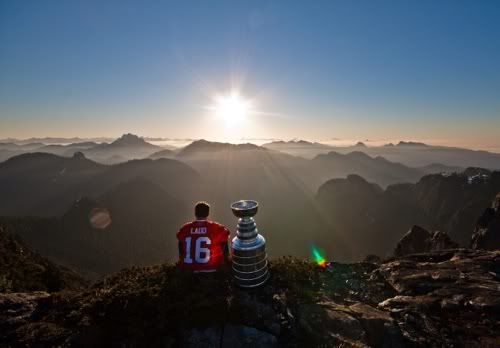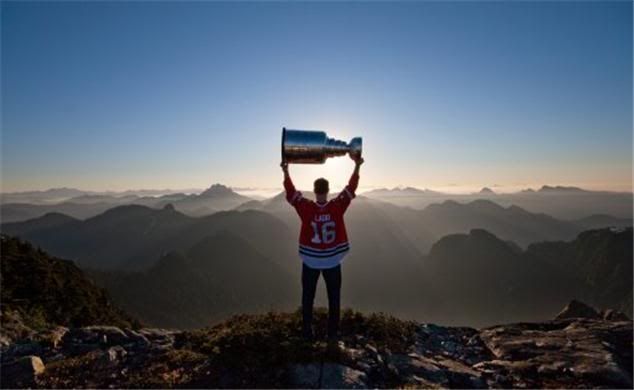 These were taken after he was traded. LADD ;______;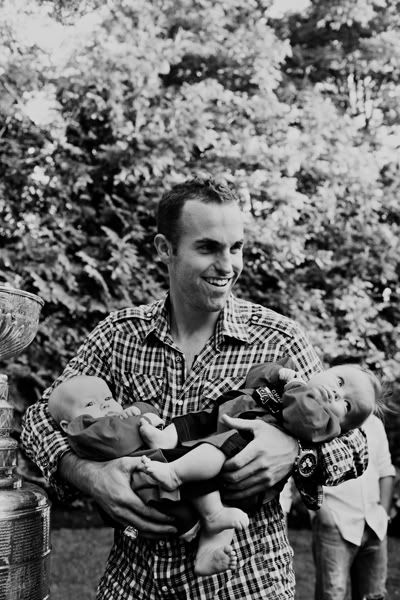 I do not like babies and should not find this attractive, and yet.



Look at him smile! ♥_____♥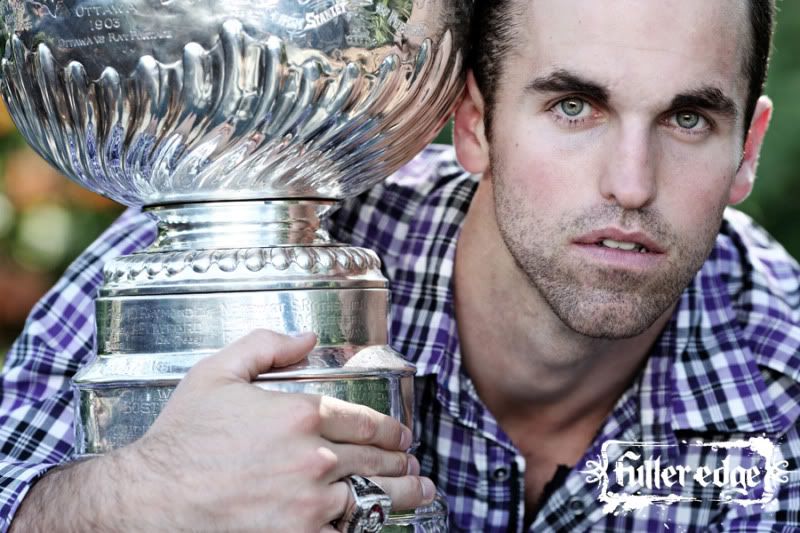 His eyes are really incredibly green.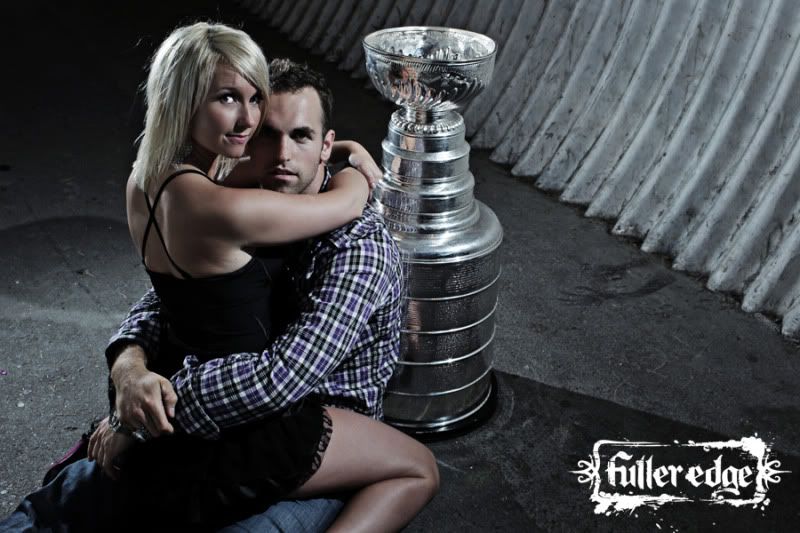 I would straddle Andrew Ladd every day and twice on Sunday if I could.

He was traded to the Atlanta Thrashers in June 2010. He was named Captain of the Thrashers in November of 2010. We are happy for him, but goddammit, the Blackhawks miss him! (And he totally looks better in red. :P)


This is Ryan Kesler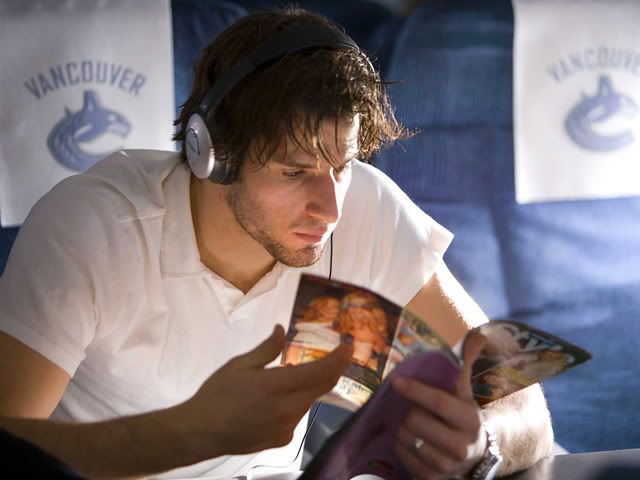 Born: August 31, 1984 in Livonia, MI, USA
Height: 6 ft 2 in
Position: Center
Drafted: 23rd overall in 2003, by the Vancouver Canucks

Ryan Kesler is a great hockey player. Too bad he's a Canuck. He's a defensively responsible forward who has been nominated for the Selke trophy several years running. He's also known as a chirper and an agitator. He's the kind of guy who will look up a guy's wife's name just to chirp him more effectively. He's the kind of player you hate if you're playing against him, but love if he's on your team. (Or, if you're me.)




He signed a contract extension with the Canucks last season - a six year, 30 million dollar extension - which means that if the Vancouver brass has any brains at all, he will be a Canuck for a long time.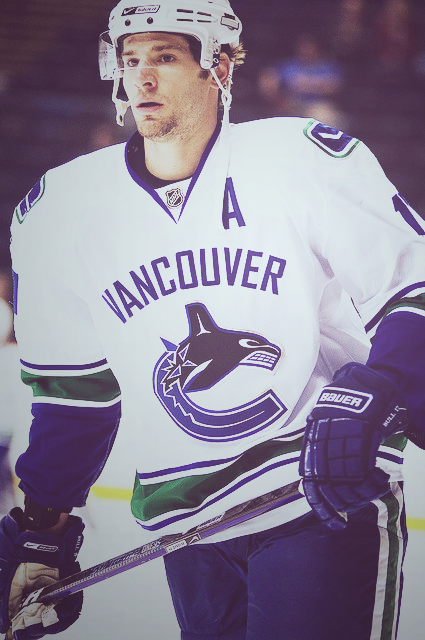 He played for the USA in the 2010 Winter Olympics, centering a line with none other than Patrick Kane. Unsurprisingly, he was outspoken before and during the Olympics, despite playing on a Canadian team. "I hate them," he said. "Well, I wouldn't say I hate them. You have respect for the other team, but the Canadians expect to win the gold and anything less is not enough. It's going to be fun to try and knock them off."




"He's always jawing out there for the most part. He was against Canada a lot, too. Like I said, he's a guy you love having on your team. He gives it his all every shift. A guy that's not so fun to play against." - Erik Johnson, USA Defenseman




He scored the empty net goal against Canada in the first game. He scored in the gold medal game against Canada. On a deflection from Kaner.




This year with the Canucks, Kesler is having a career year. He's toned down his chirping, and instead it just playing excellent hockey and scoring a lot of goals. He scored his first NHL career hat trick on December 15, 2010, against the Blue Jackets. He then went on to score another hat trick against Edmonton.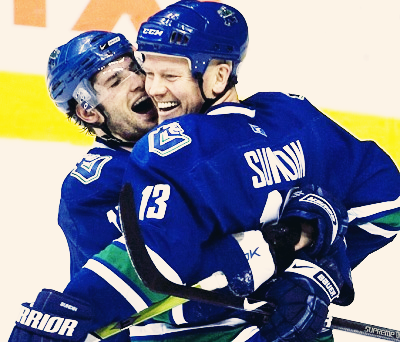 Ryan Kesler is happy about hat tricks!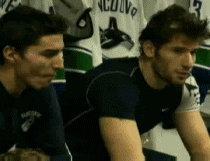 Look at that smile!

He was named an All-Star for 2011, and an Alternate for Team Staal.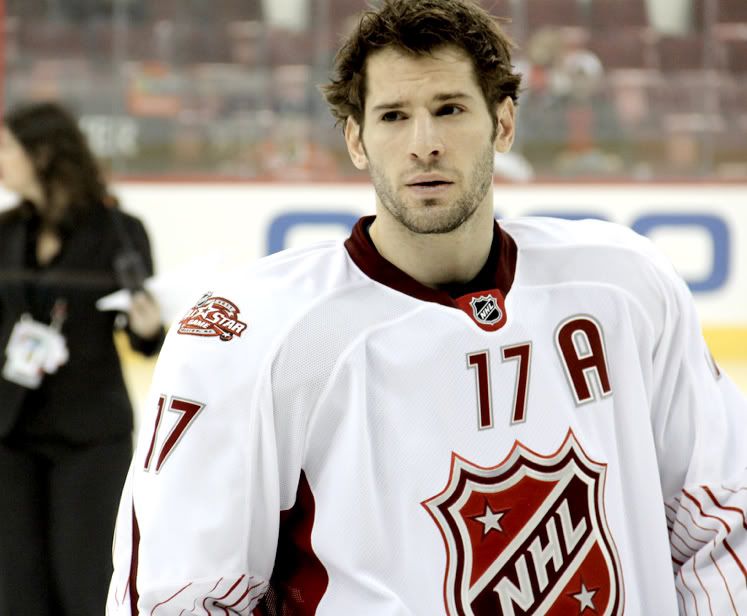 Ryan Kesler randomly dancing, lolololol.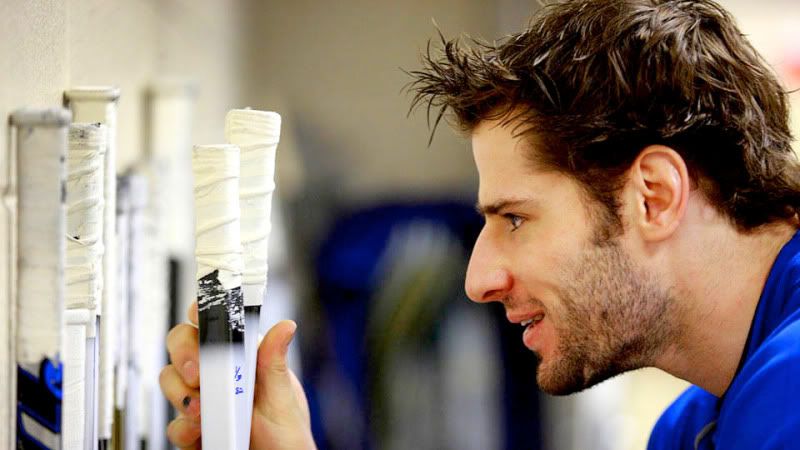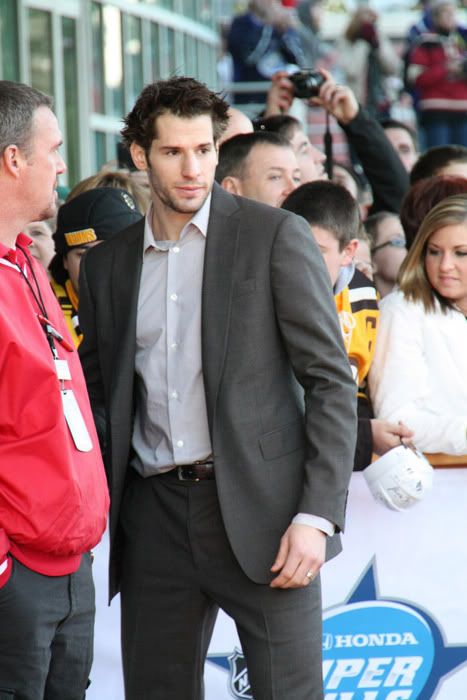 Hockey players with babies, it never gets old!



Hockey players shirtless also never gets old.


The Ballad of Ladd and Kesler

The Ballad of Ladd and Kesler does not, in fact, start with Ladd and Kesler. It starts with with Dustin Byfuglien and Roberto Luongo.

March 29, 2009
After Byfuglien takes a shot at Luongo, a line brawl ensues. Bieksa and Eager strip each other and beat each other up. Alex Burrows famously spends a lot of time pulling Duncan Keith's hair.



Ladd and Kesler aren't involved in it, but the current Hawks/Canucks rivalry can be traced to here, and the playoffs later in the year.

2009 Playoffs



Ladd hits Kesler with an open ice hit. Kesler's nose gets broken and bloodied.

January 23, 2010



Ladd and Kesler fight off the face-off. Ladd hits Kesler with a quick left, Kesler wrestles him down. My favorite part of this is Ladd pointing to his cheek after. See it with the Chicago feed here.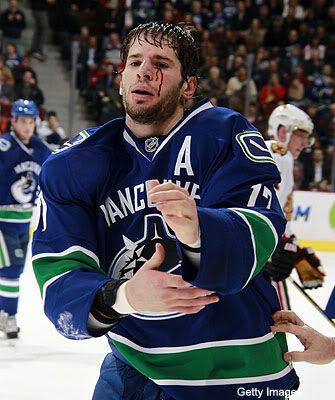 And that's what Ladd was pointing out.

After that game Kesler gives this amazing interview about Ladd.

"He's a coward and that's the way it is," Kesler told Team 1040 radio in Vancouver. "It stared last year in the playoffs. He hit me (and) cross-checked me in the face when I wasn't looking. At least he was man enough to hit me when I was looking this time."

A few days later, Andrew Ladd had this to say:

Andrew Ladd said Monday he and his Blackhawks teammates "all had a pretty good laugh at it."

And

"It's pretty to tough to take when we square off and he takes one shot and then decides he wants to bail on the fight and really pretty much just throw me down. I think anyone who has seen both videos can make their own conclusions. The first one we kind of ran into each other and he took the worst of it. It's too bad, but I'm not going to lose any sleep about it. The last one was pretty obvious. We squared off, he took a shot and then didn't really seem to want to fight anymore. I'm a pretty honest player and I play the game hard and fair and if he wants to whine about it, go ahead. It seems like he had a lot of stuff bottled up. He was talking lots before but didn't really say much after the fight. He was pretty quiet. I'll do the rest of my talking on the ice."

From here, and you should go to that page and check it out because there's video of Ladd saying this stuff, and it's great. And he looks Damn Good.

As the next meeting of the Hawks and Canucks rolled around after the Olympics, both players got asked about what happened last time.

"We're not talking about -- I don't even know his name -- that guy anymore," Kesler said.
--source

"I'm more worried about the way we're playing and what we need to do get back on track," Ladd said. "We'll see how it plays out but I'm not really focused on that."
--source

March 5, 2010



After denying they are going to fight, anything is going on between them, and even knowing each other's names, Ladd and Kesler go at it approximately 30 seconds into their next meeting.

The Hawks went on to win that game, 6-3, chasing Roberto Luongo after the first period.

"I think I proved my point in terms of what I bring to the table," Ladd said after the game … "We were talking off the faceoff and I don't think he really wanted anything to do with me. He told me he didn't want anything to do with me pretty much the whole shift."

"Some of my teammates told me to leave him alone," Kesler said. "I don't think it's a good tradeoff for our team. Me sitting in the [penalty] box with him isn't something I want to do."

--source


The Hawks and Canucks met again in the 2010 Western Conference Semi Finals, but Ladd and Kesler seemed to have gotten it all out, and the vitriol moved once again to Byfuglien and Luongo, and Dave Bolland and Daniel Sedin. For as chirpy and outspoken as Kesler usually is, he seemed quiet during that playoff series.

The Hawks won that series in 6 games and went on to win the Stanley Cup. :D

Andrew Ladd and Ryan Kesler haven't played against each other yet in the 10-11 season, since Ladd is in the Eastern Conference now. Their teams will meet on March 25, 2011. Personally, I plan to be glued to whatever TV will show me that game.


So clearly, if you're like me, what you will have gotten from all of this is: Hatesex! And then they fall in love!

Make it so.

Much love to
shoemaster who found a bunch of the links for me when I was too lazy to do it. And for being the only one who would talk to me about Ladd and Kesler for like, a year.